In human resources management, staying organized and on top of tasks is crucial. Humanagement, your trusted HR training software, offers a powerful tool to help you streamline your workflow and enhance productivity—the To-Do List feature.
Not only can you manage your daily tasks with this tool, but you can also create battle plans to tackle complex challenges effectively. In this article, we'll guide you through how to use this versatile feature to its full potential.
To used the To-do List feature for battle plans, follow these steps
Log in to your Humanagement Dashboard
On the dashboard, the To-Do List card is located on the right-hand side, just below the Holidays and Birthdays notification.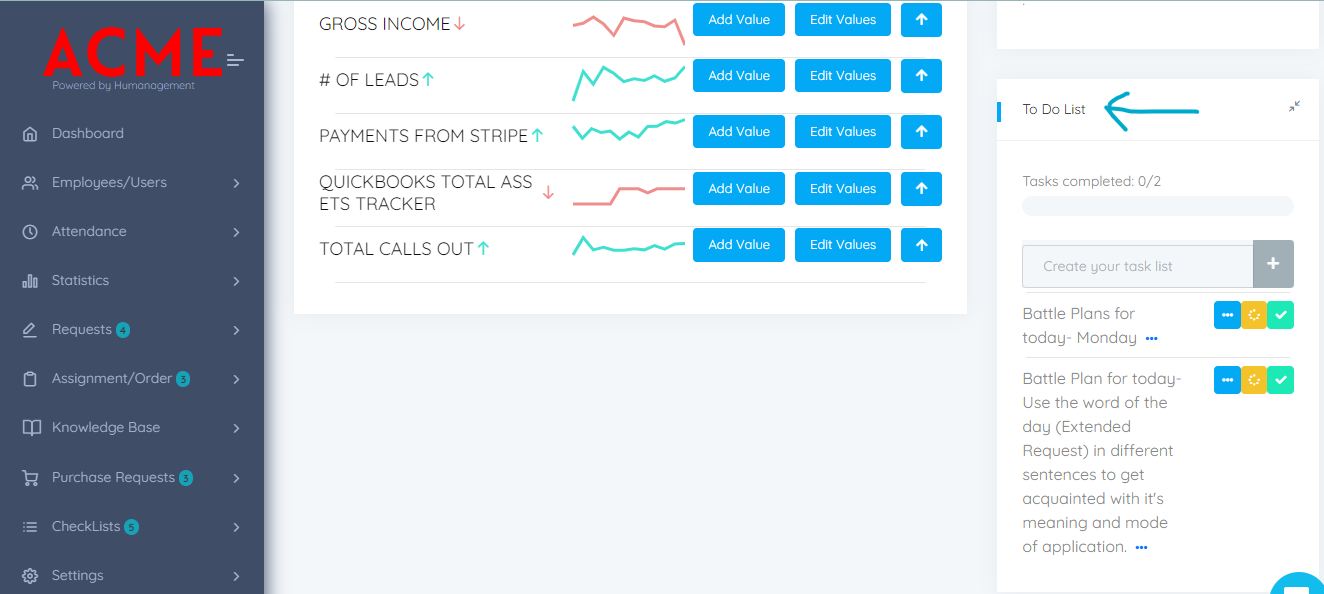 Use the Input space to write out your task list or battle plans, and then press enter or the + sign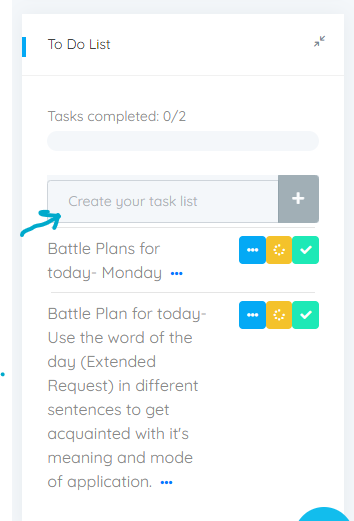 Step 4
Use the controls to keep track of and update the progress of the tasks or battle plans.
Blue Button: Pending
Yellow Button: In progress
Green Button: Completed
The to-do list can only be seen by you, giving you total control over tasks, timelines, and privacy.