Humanagement offers a public knowledge base to share with clients, Prospective employees, or anyone in the world via a sharable link.
This means you can curate frequently asked questions (FAQ) about your product or services, return policies, useful information about company culture, and so much more.
The Humanagement Public article website is fully customized with your company's name.
Let's create a public article.
Log in to your Humanagement account.
On the navigation pane, click on Knowledge Base, and on the drop-down menu, click Create new article.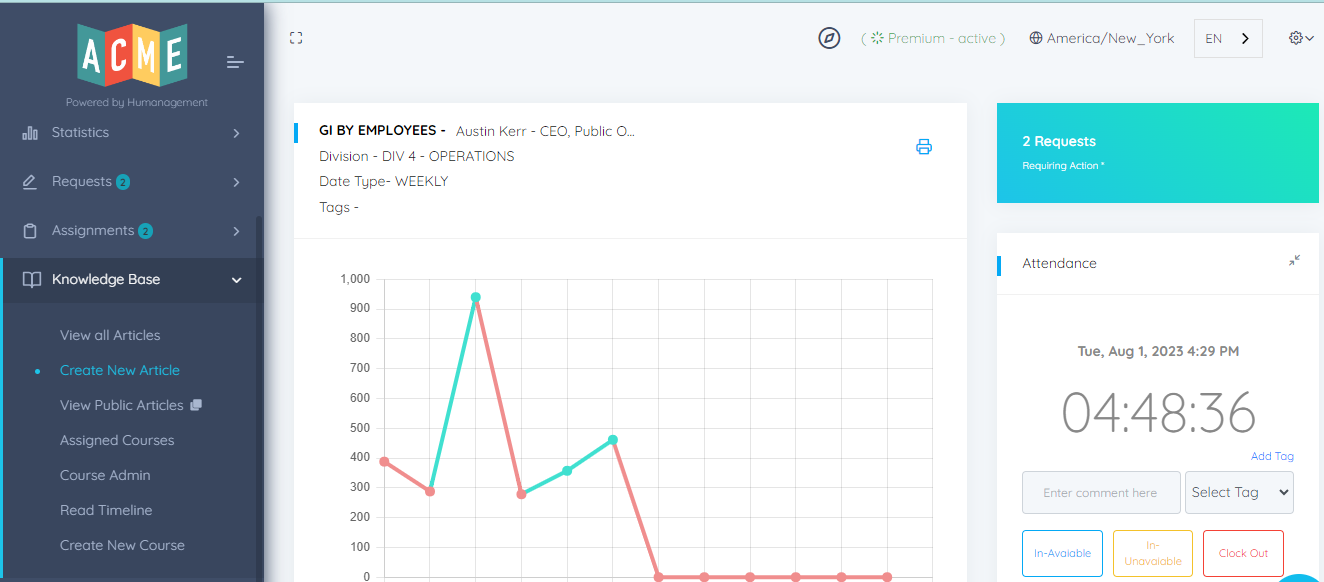 Input all the details about your article, but make sure the type of article is set to "PUBLIC". When done, click "Save and Publish.
You can share public articles using the article link or save them in PDF format.

To view all your public articles, click on "View Public Articles" from the knowledge base drop-down menu. This will redirect you to your public Knowledge base library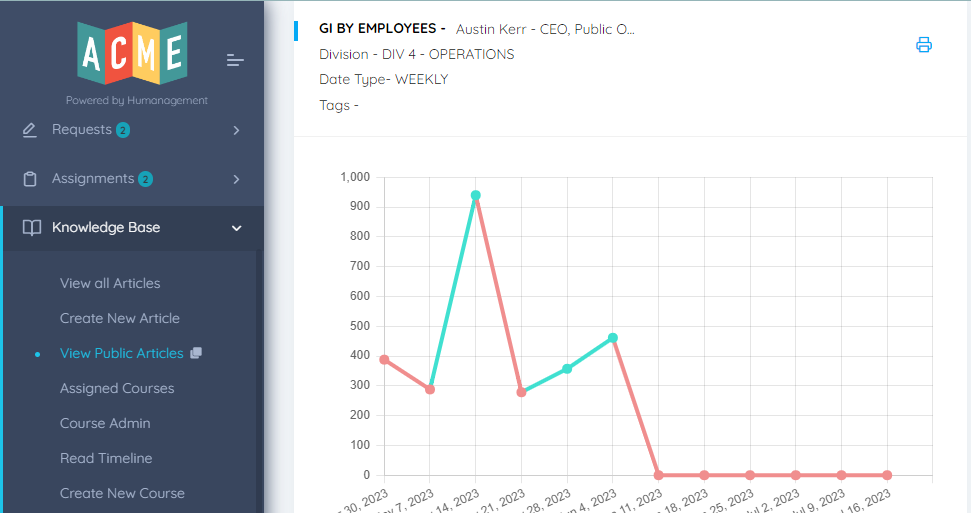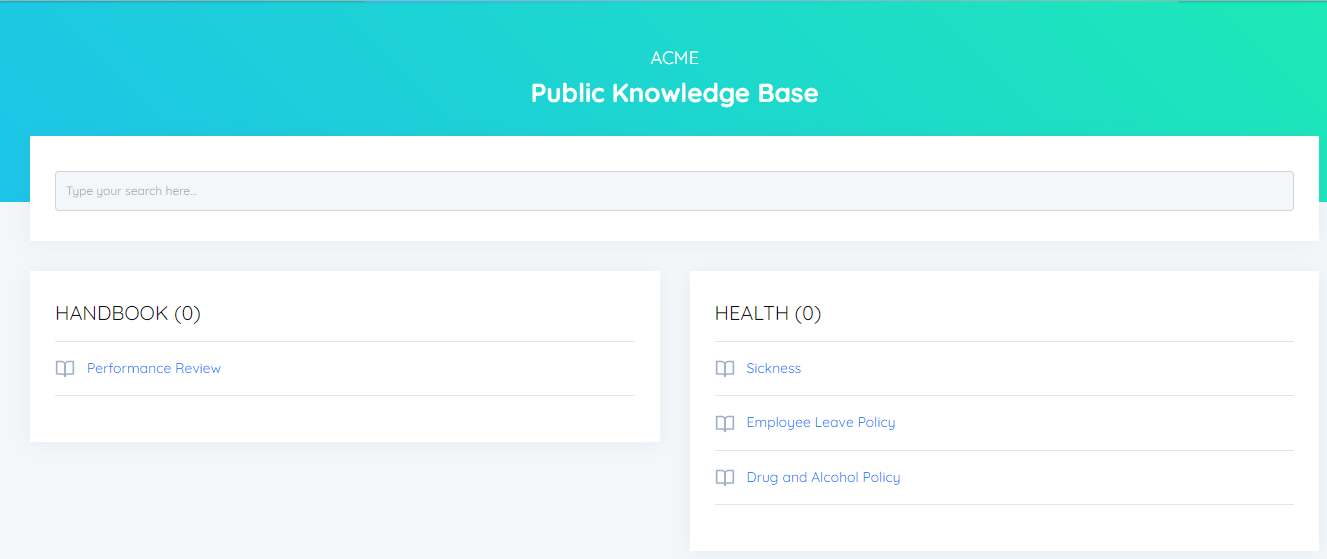 Share your public knowledge base link on your social media platforms, website, or any other medium you wish.