For policy compliance, articles with an acknowledgement challenge can be viewed in the employee profile and the Article Log.
To view an acknowledgement Via the Article Log, Click on the "View" button by the user's name.
To view acknowledgements via the employee's profile, please visit the user's profile, scroll down to Policies Read, and click on the Plus button (+) to generate a PDF certificate of acknowledgement.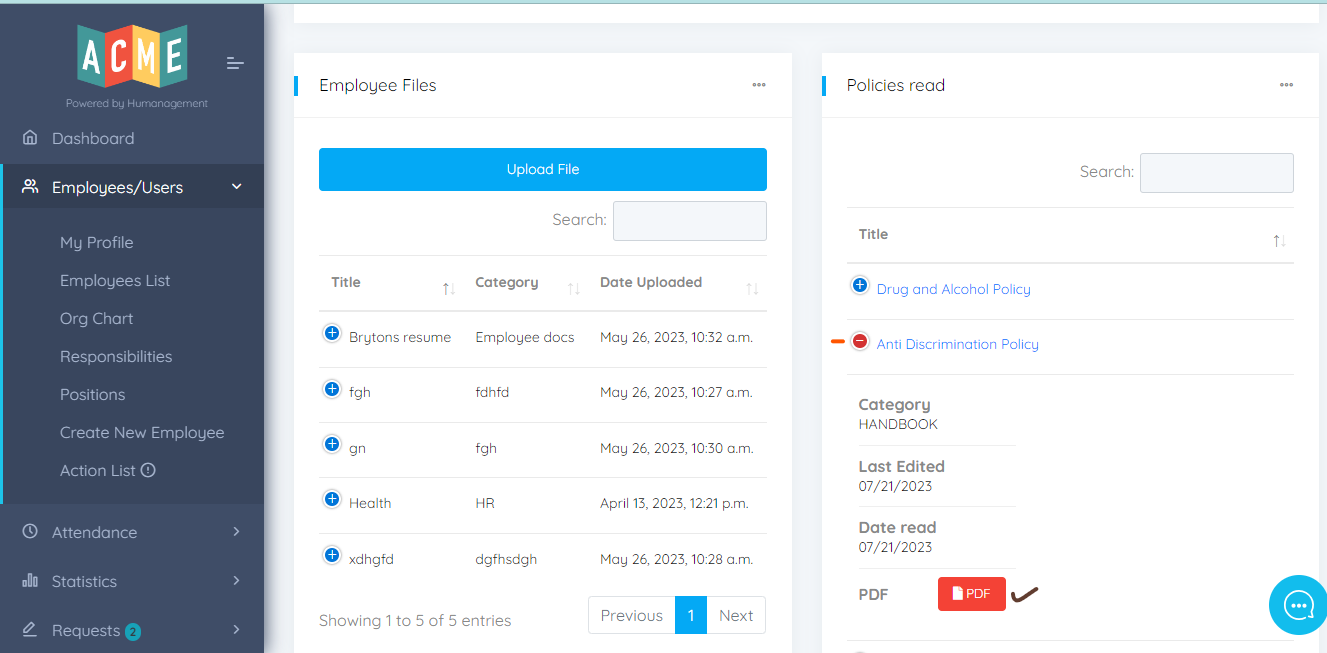 Learn how to create a Challenge for Acknowledgement HERE