As a Business, we understand that working with various tools are a necessity, but it can be quite unorganized to deal with various data from different sources. At Humanagement, we know how frustrating it can be that's why we made it possible to work with all the tools you love right from Humanagement.
In this article, We'll walk you through on how to integrate Humanagement with various apps and tools like calendars, payroll, emails and even social media accounts using ZAPIER.
Once logged-in on the Humanagement app, click on <STATISTICS> on the drop-down Menu, click on <STAT INTEGRATE>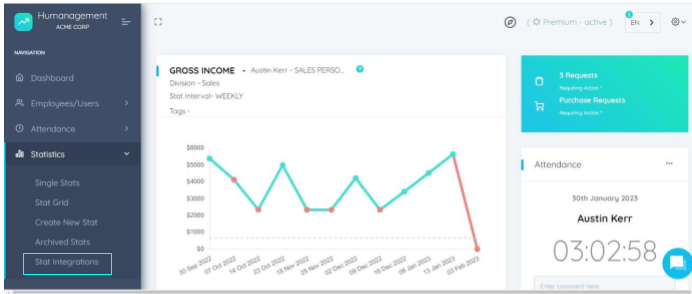 Once Clicked, this will display the integration page to easily integrate tools you work with.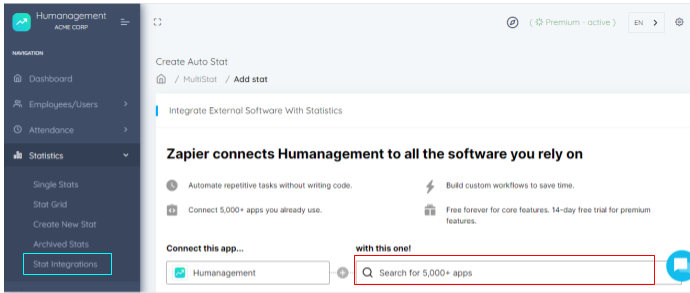 Use the <SEARCH BAR> to search for tools you currently work with. You can also integrate apps using the listed apps popular with Humanagement users. Once you find an app you use, Click on <USE THIS ZAP>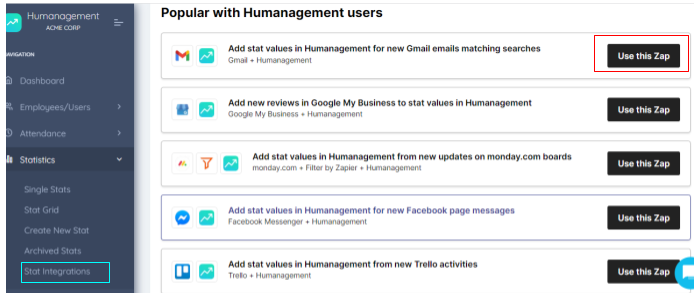 This will redirect you to ZAPIER. Zapier is a no-code software that allows you to automate your work easily. It is very easy to setup.
If you don't have an account with Zapier, you can SIGNUP for a free premium account for a trial period of 14 days using just your email address.
If you already have a Zapier account, Please SIGN-IN to your account to continue this process.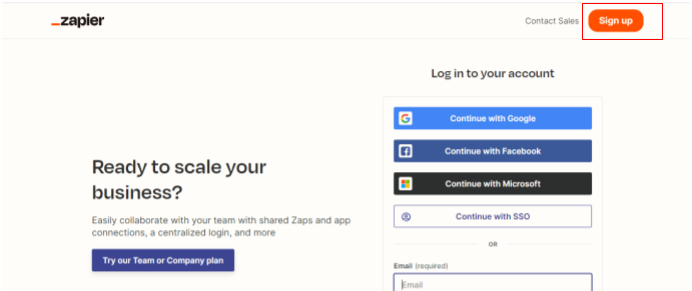 Use this process to easily integrate Humanagement with all the various tools you currently work with. Its easy, fast and automated.
Working with an entirely new software can be quite an inconvenience and we totally agree so if you need help setting up your ZAPIER account or integrating Humanagement with other apps, please reach out to us using the IN-APP CHAT or send us an email. We are always available to attend to you.