TIME-OFF REQUEST
Managing time off request on Humanagement can be done with just a few clicks and in this article we will walk you through on how to Submit time-off request, Approve time-off request and how to view and manage pending request.
HOW TO SUBMIT TIME-OFF REQUEST
To submit a Time-off Request on Humanagement click on >REQUEST >CREATE NEW> CLICK TO CREATE A NEW REQUEST > on these command, a request form will be displayed.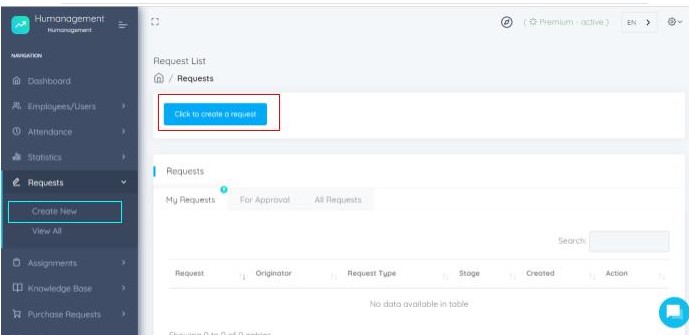 To submit a request, details like the Request type allows you to choose out of the available request options like:
Time-off: This allows you to request for paid or unpaid days off work
Approval: This allows you to request for approval for a specific situation allowing you to propose a solution.
Pay-post-change: This allows you ask for a promotion and a raise.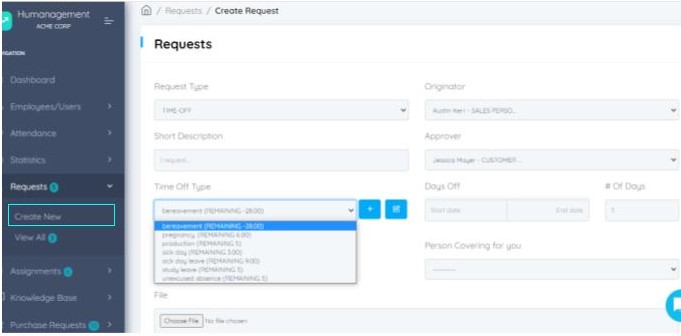 APPROVE TIME-OFF
To approve a time-off request as the approval, Click on the > For Approval> Tab to view all the request pending approval. This is also visible from the >DASHBOARD> which displays the number of requests that needs approval.
To approve a request there are three options available on Humanagement <FORWARD><APPROVE><DENY>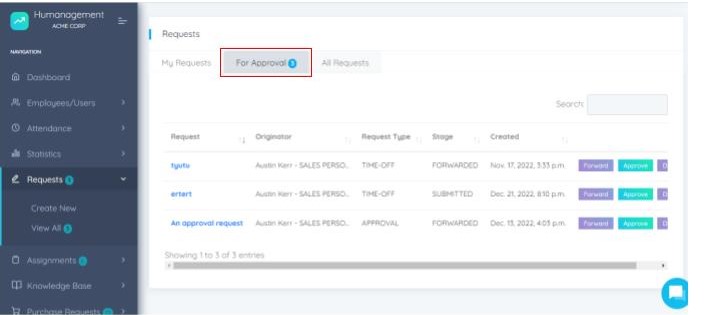 Click on the <ALL REQUEST> to view all your requests both approved and denied.
Managing employees Request on Humanagement is very easy and automated giving room for transparency.
Now you can manage your employees Time-off request on Humanagement but if you need help with any feature please reach out to us via the IN-APP Chat feature or via send us an email at info@humanagement.io