To create an article for your company, follow these few steps:
Navigate to Humanagement.io and login to your account

Click "Knowledge Base" from Navigation at the right side of your screen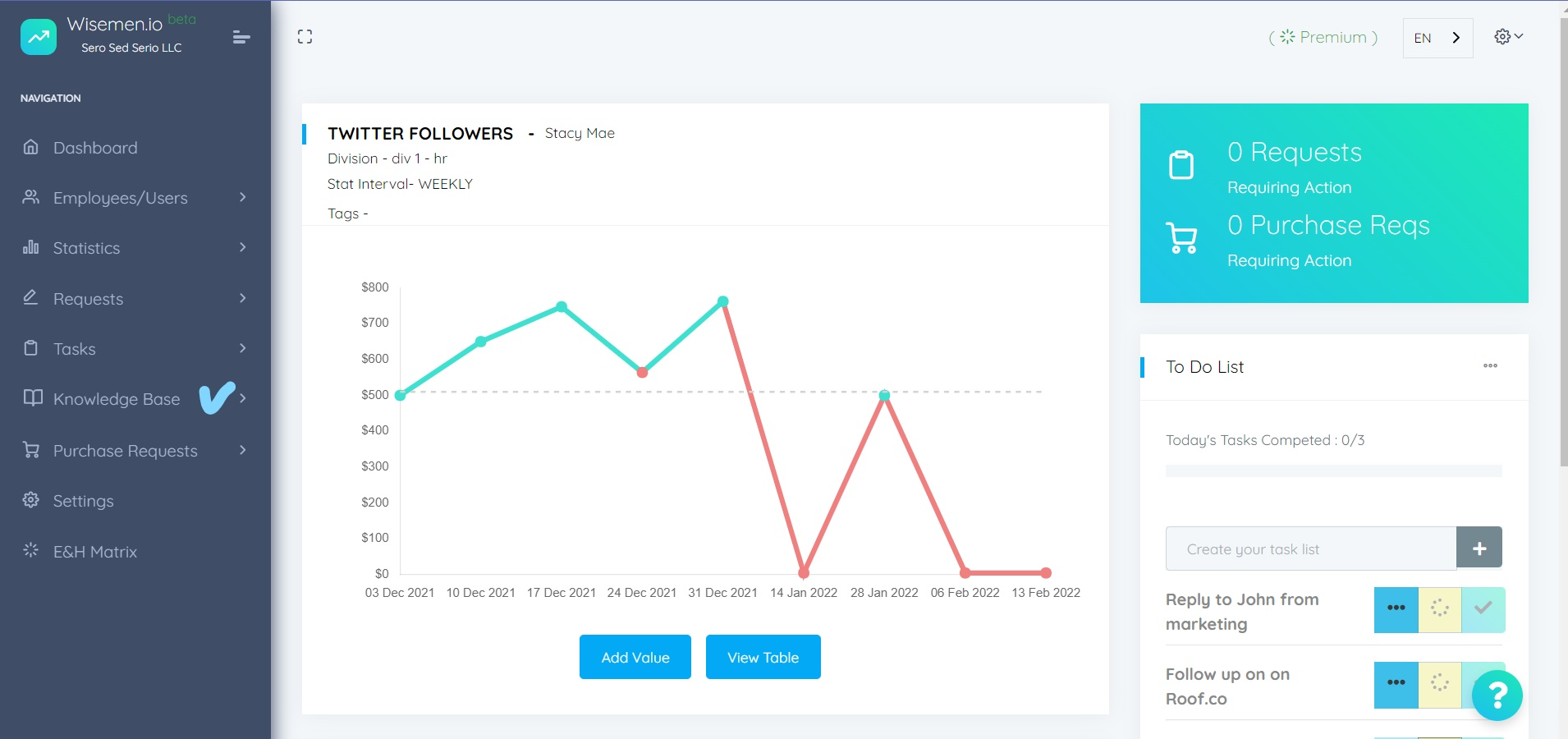 Click "Create New Article" from the dropdown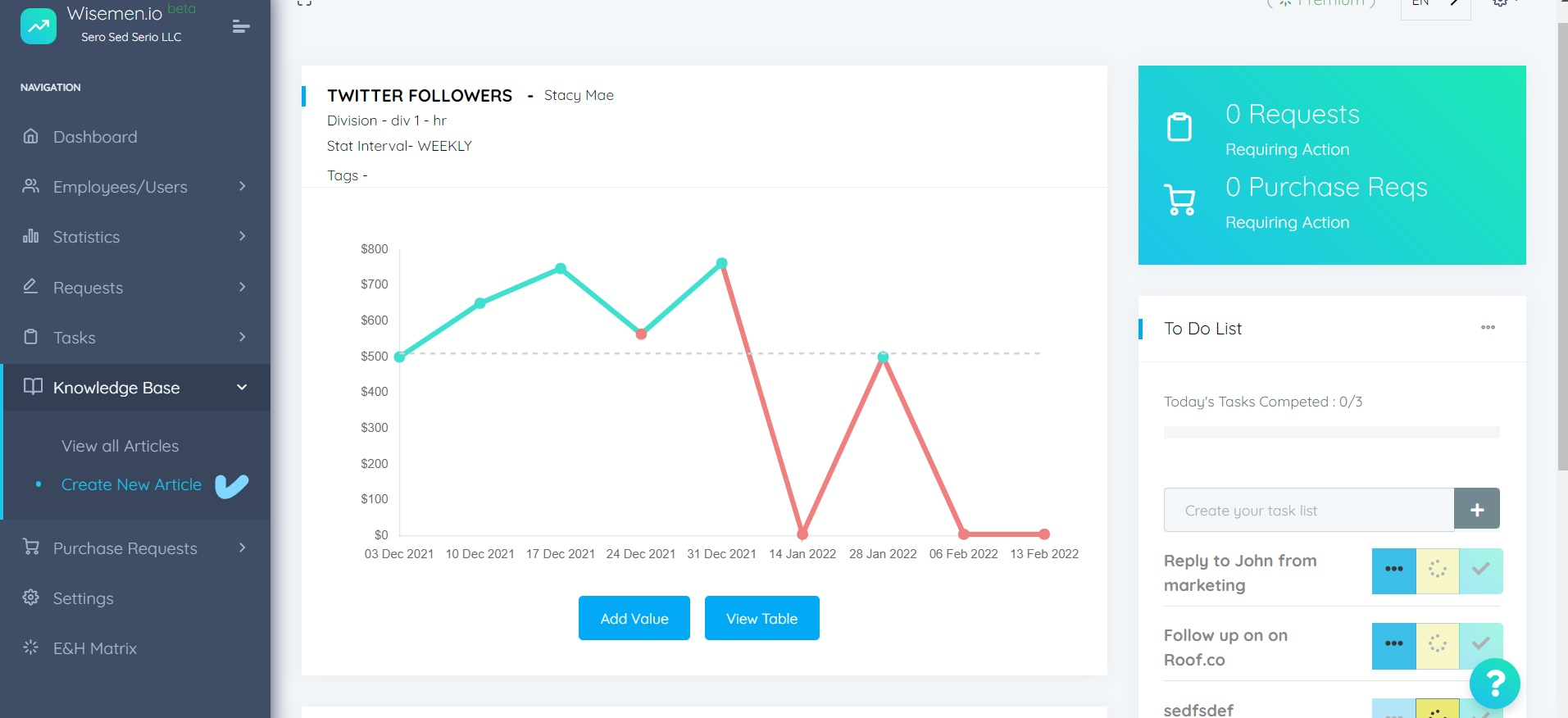 Enter the title of your article or policy here.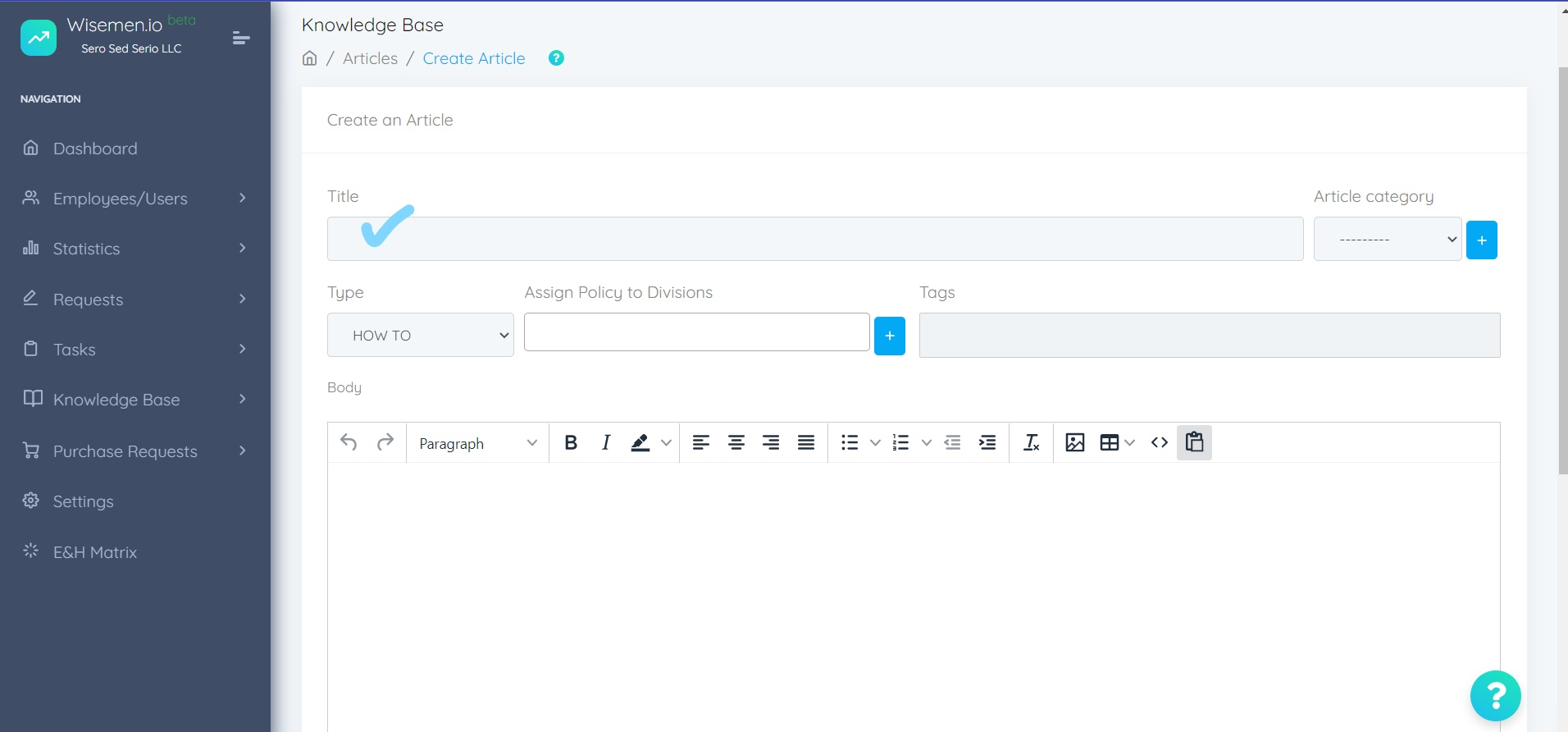 The type dropdown determines what kind of article you are creating.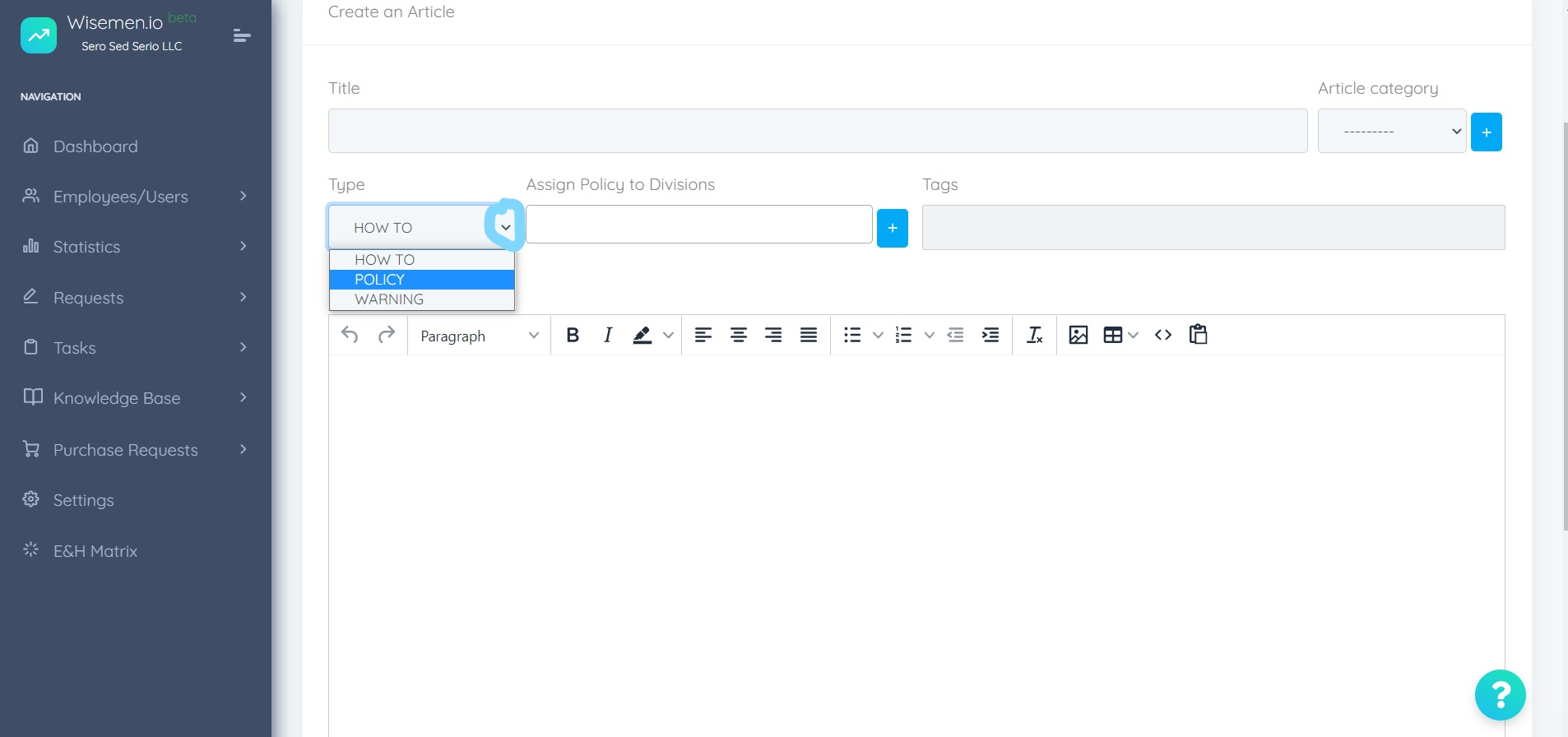 If your article is a policy, you can select the division(s) the policy applies to here.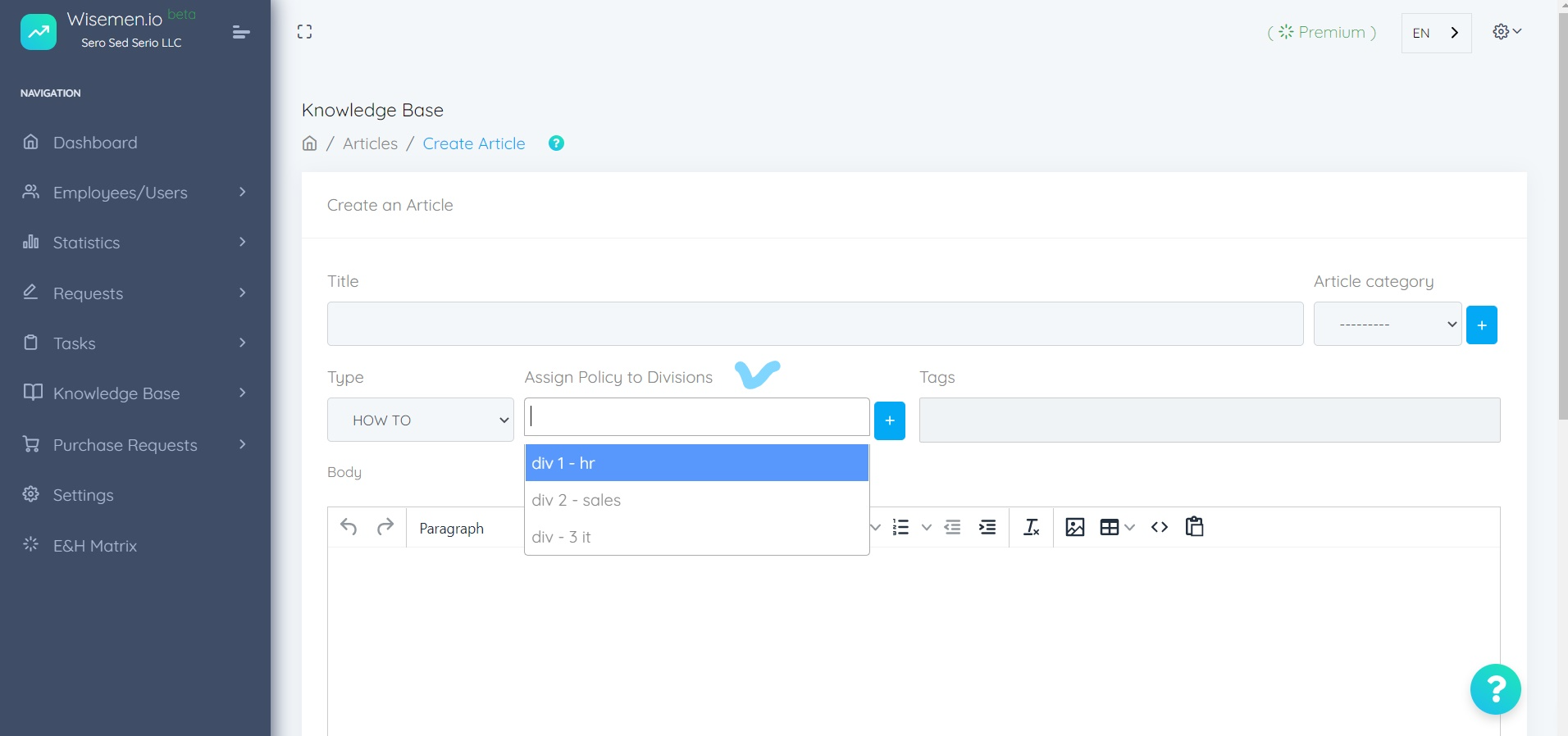 Enter your articles text into the body of this page.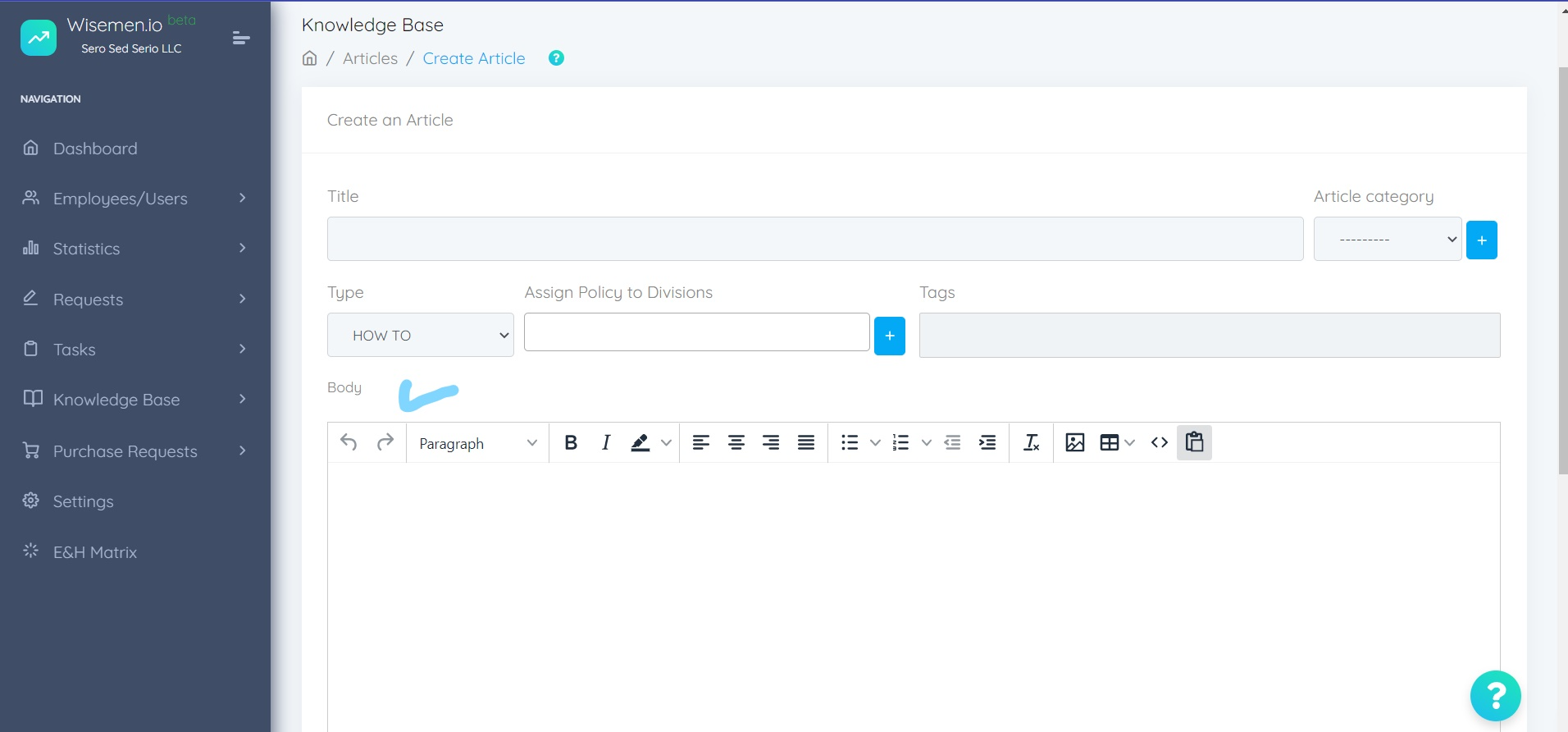 You can upload any necessary files here.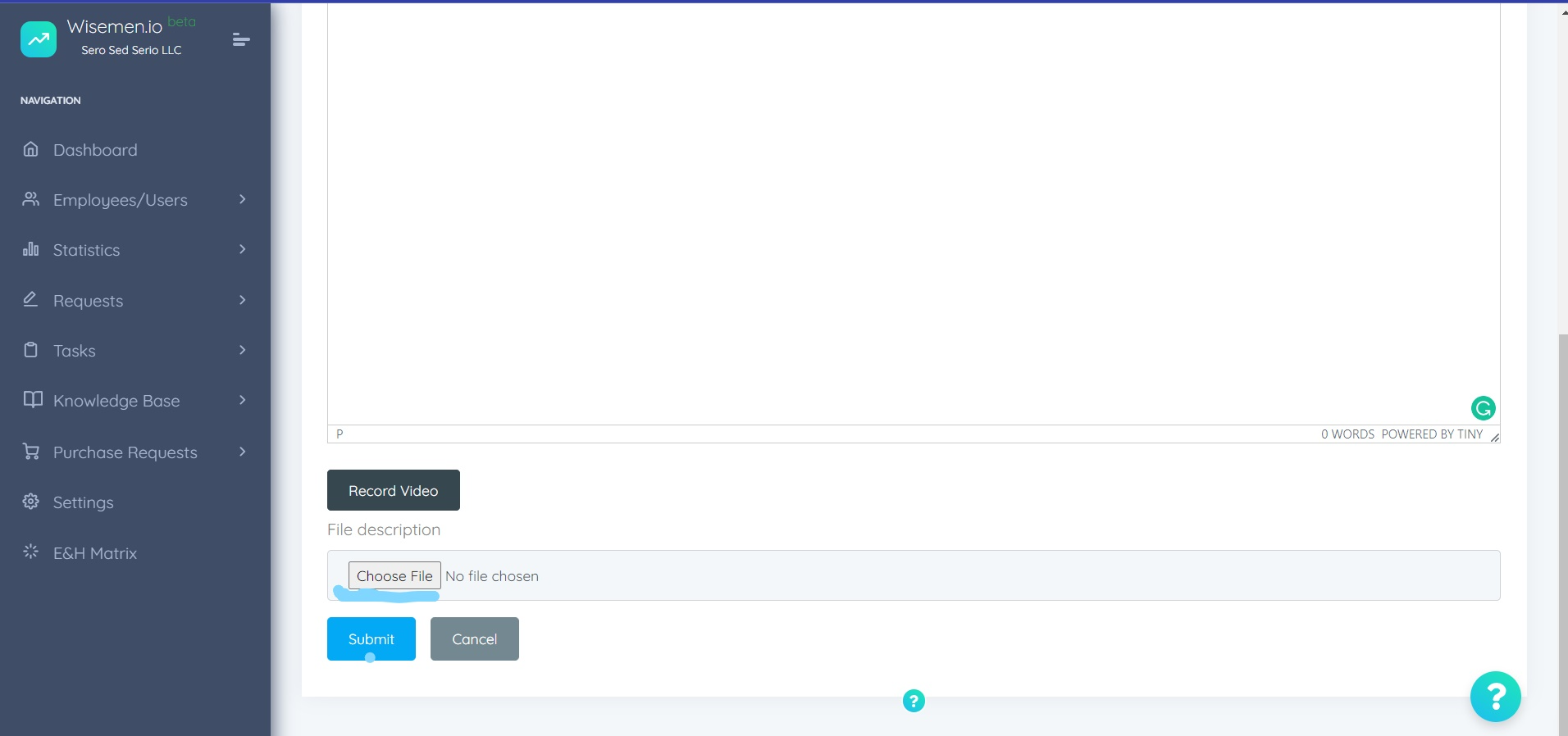 Click on the "Submit'" button