Note : Wisemen.io is the former name of humanagement.io
You might need to view the primary state of stat, after adding value. Here are the steps you should follow
Click on the Statistics from Navigation on the left hand side of the screen.
From the dropdown click Single Stats or Stat Grid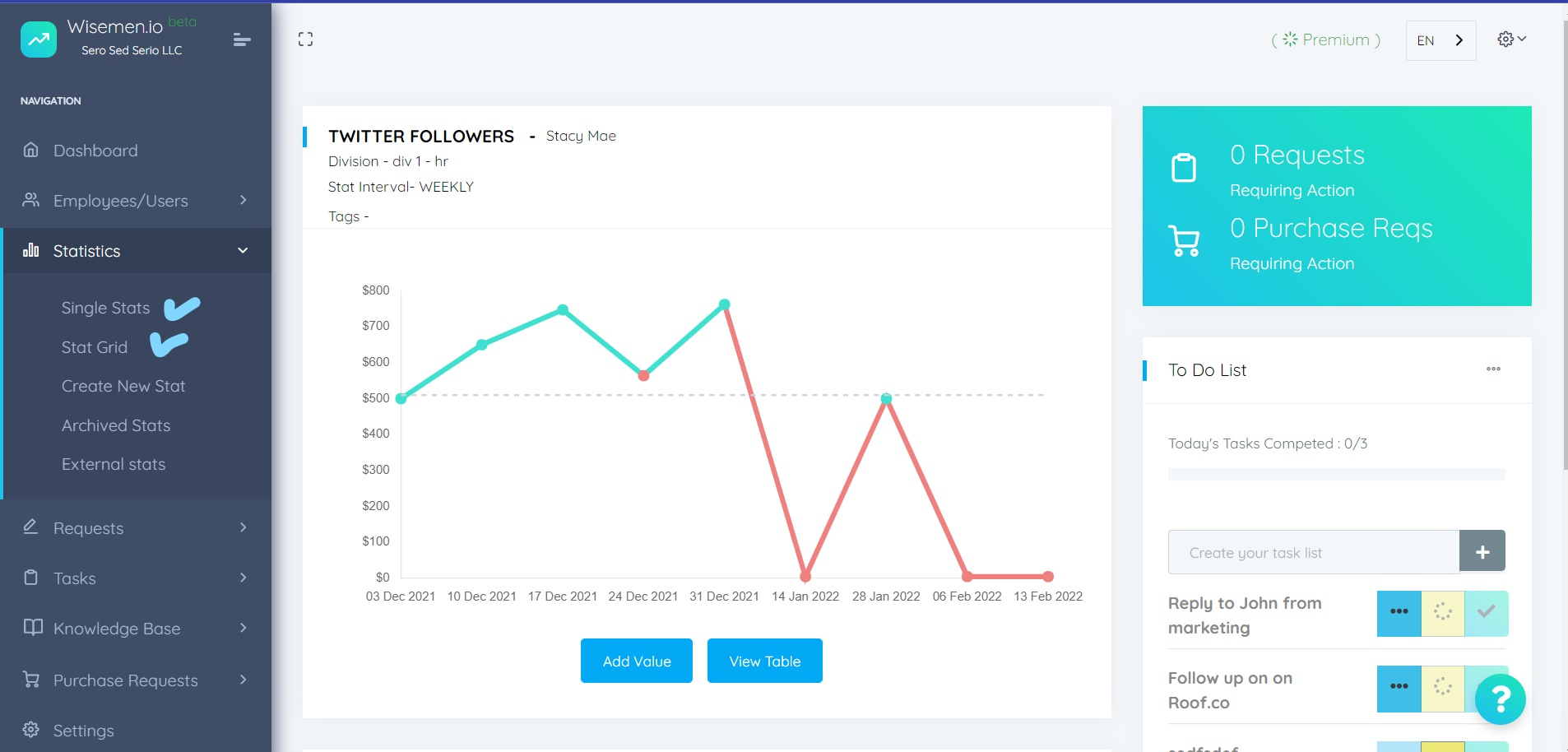 Click into the Search Bar, and enter the name of your statistic or your name, Then press Enter from your keyboard

You should see your statistic graphs now posted below. If you do not see the stat you are looking for, please place a support ticket.
Click the Button with the settings icon on the top right of the statistic tile.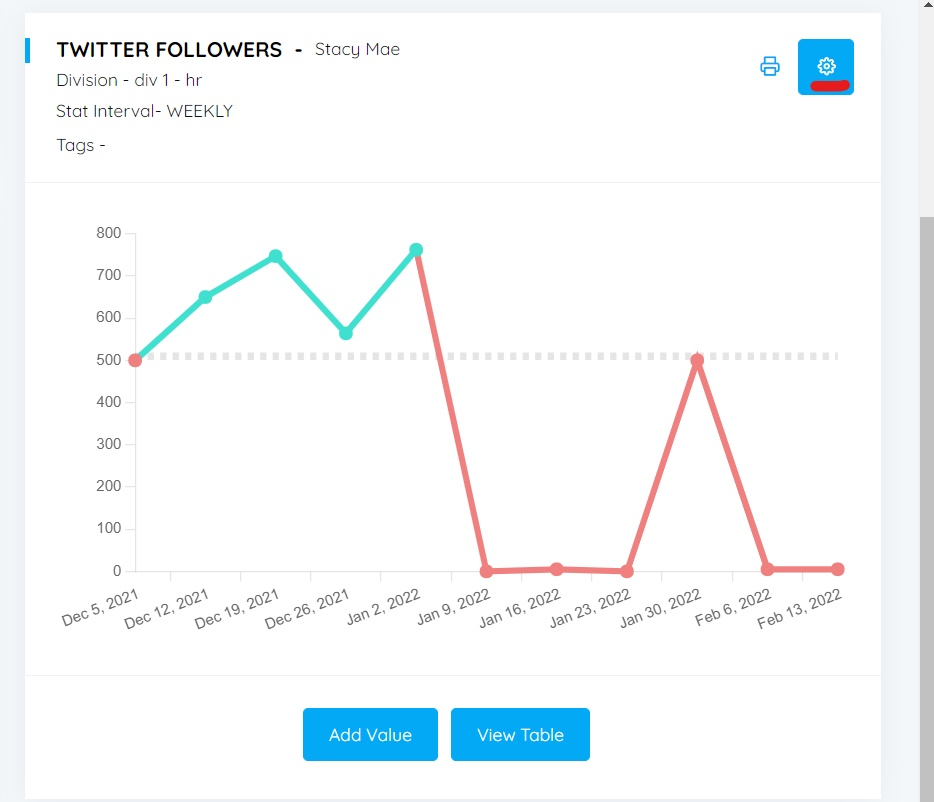 You will see the Stat Info pop up window, scroll down and click on the switch in front of Primary, the click the Save button