To make a request
Navigate to

humanagement.io

and log in using your account information.

Click "Requests"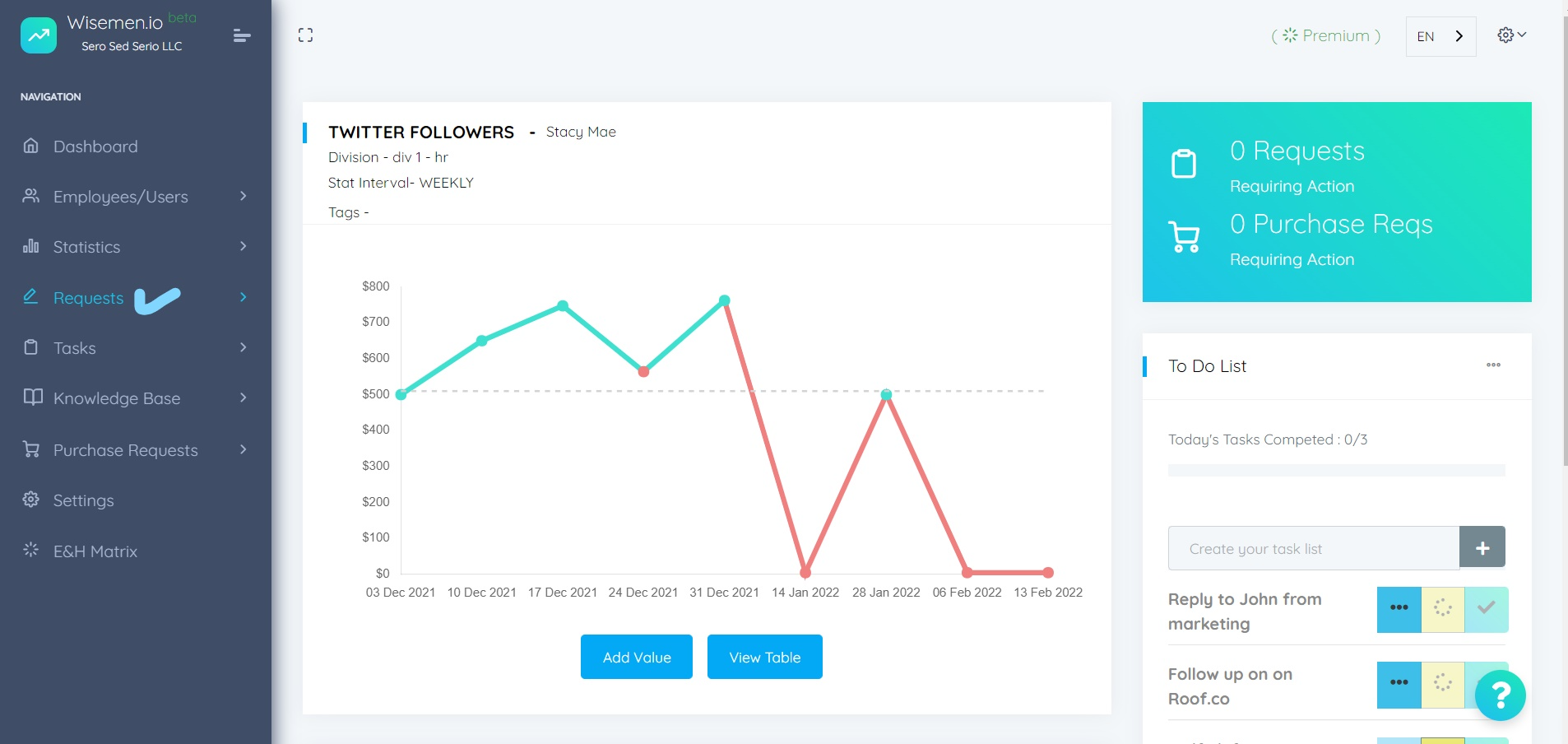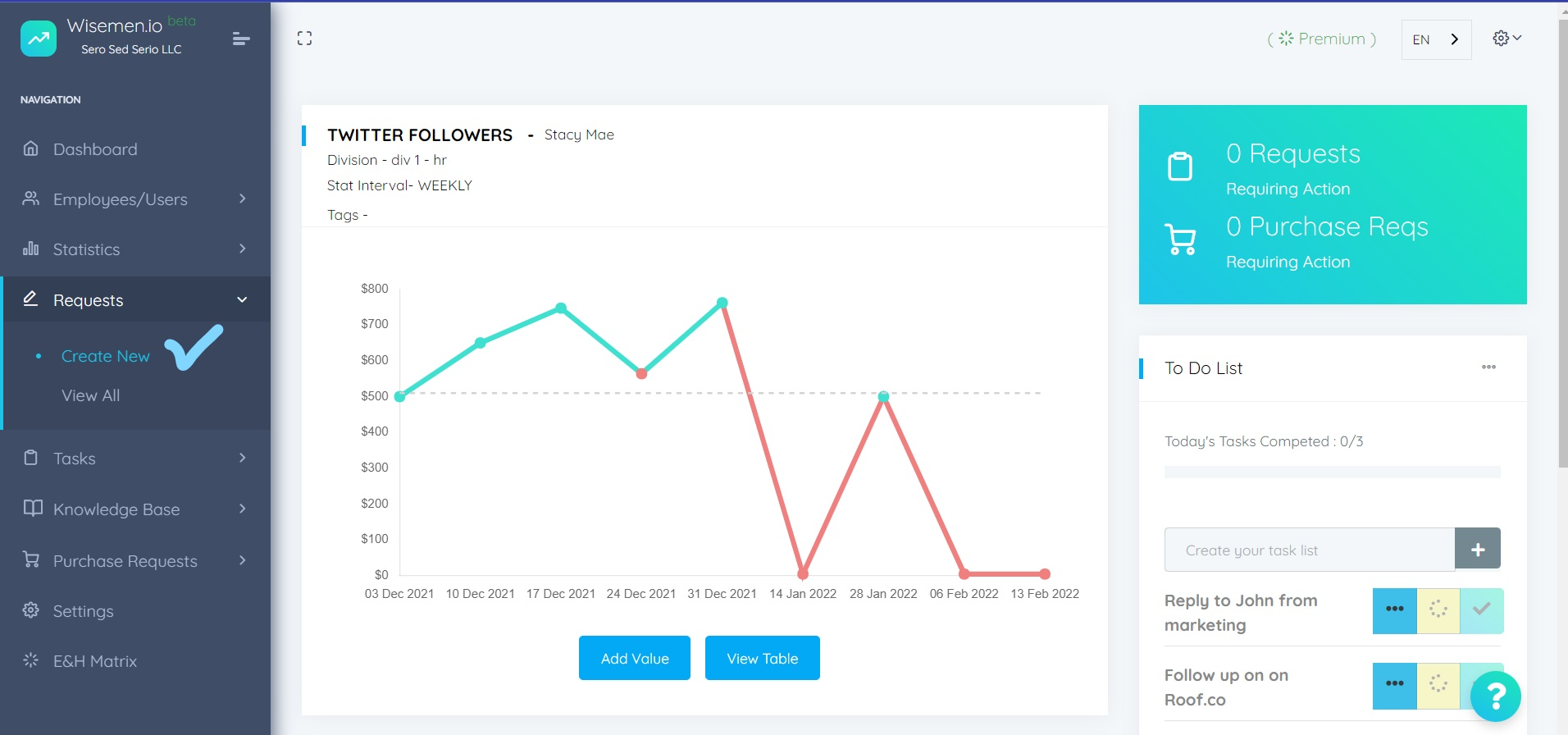 The Short description field functions as the name for your request.

In the "Request Type" you can select what kind of request you are making.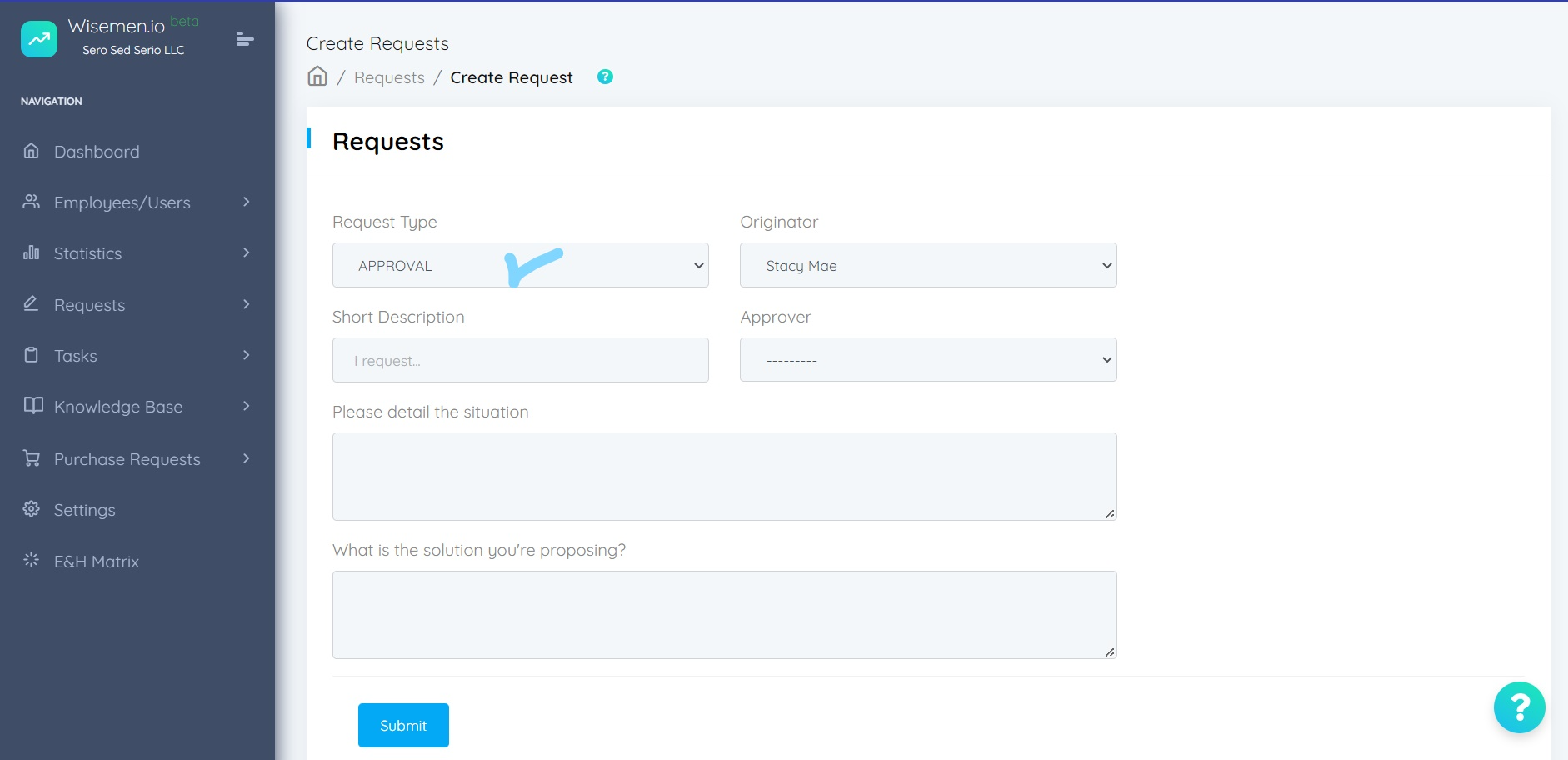 The approver is the individual who will receive a notification of this request and approve your request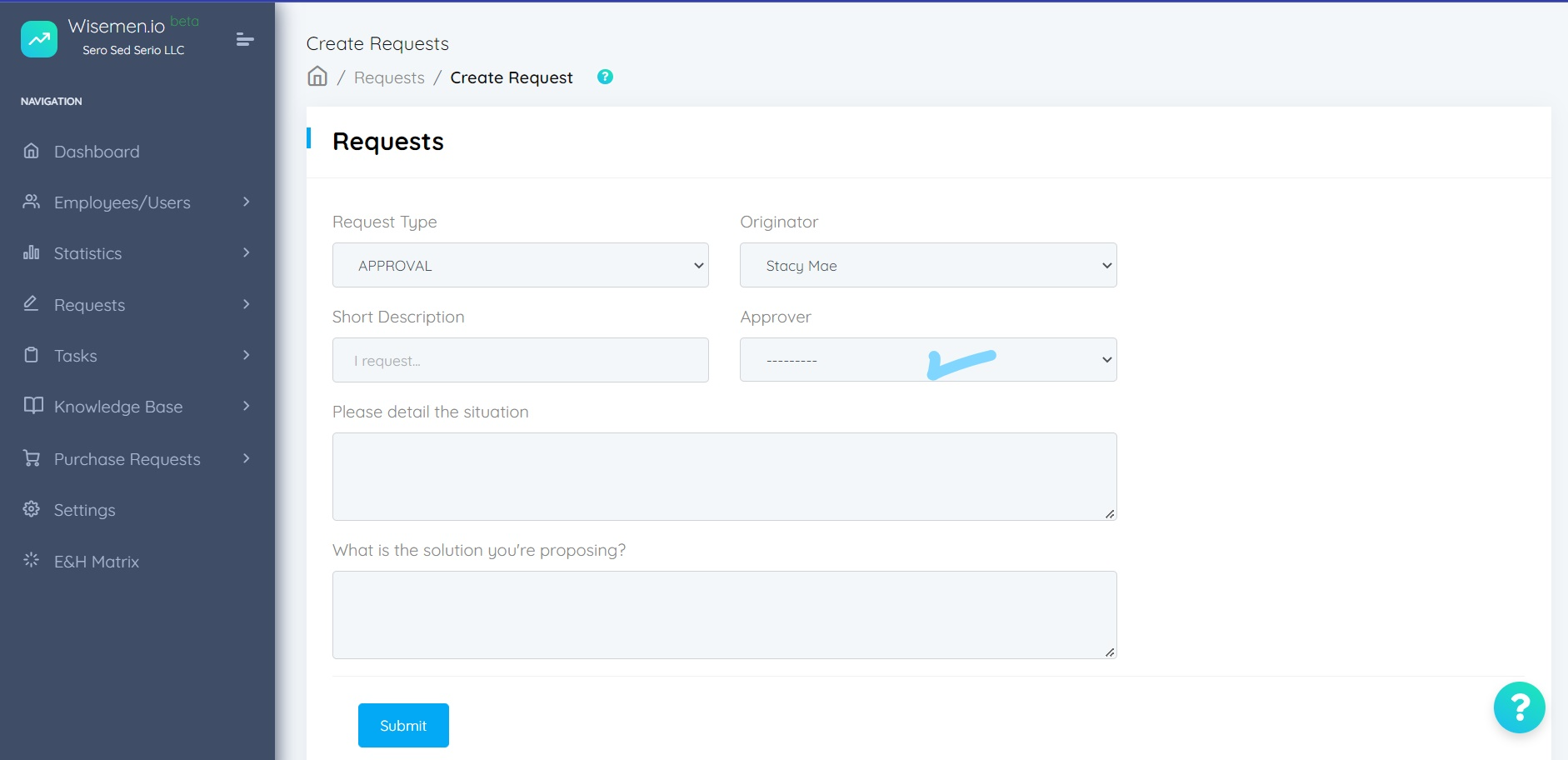 Type all of the information you have surrounding the issue you are trying to solve into the "Detail" text field. Be as thoroughly detailed as possible.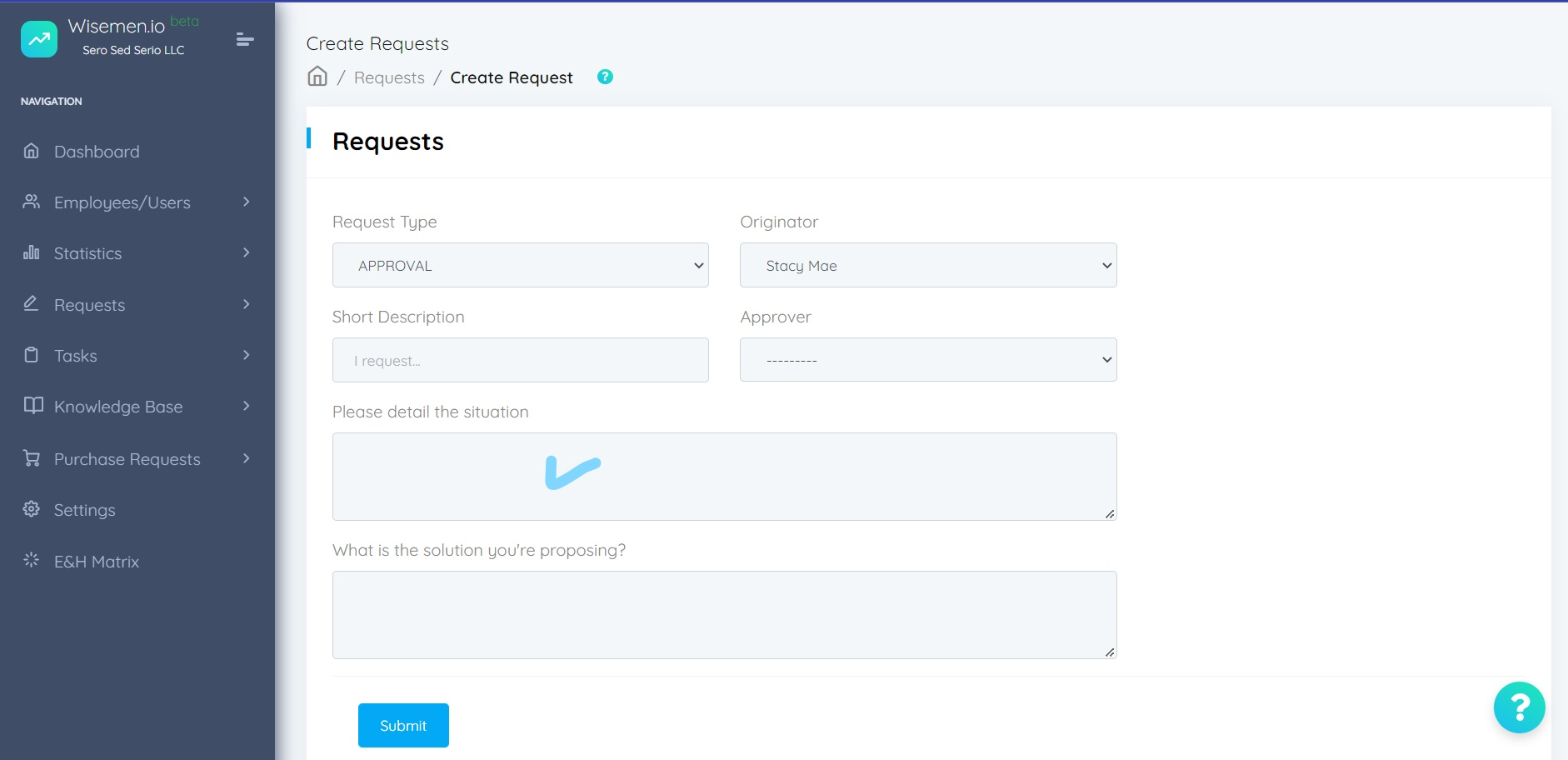 The "Solution" field is where you can explain your proposed resolution to the issue described above.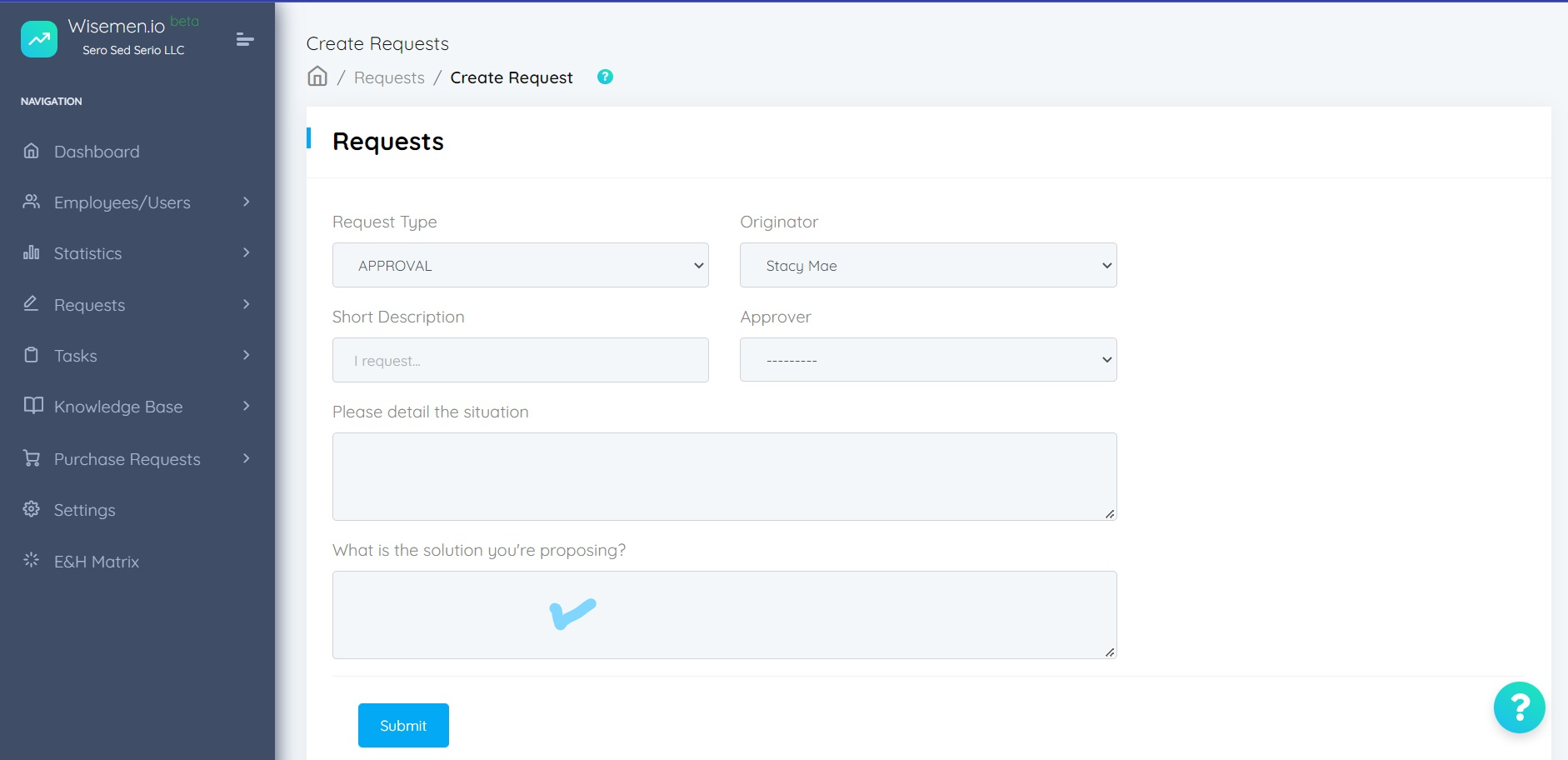 Click "Submit" when your request has been completed